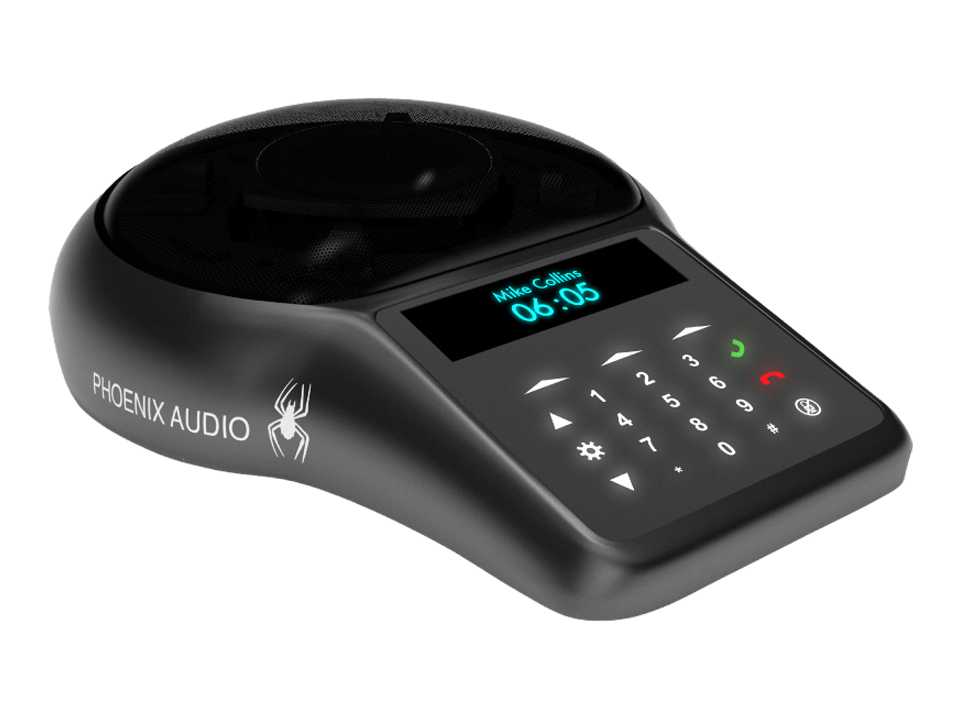 Spider MT502
49,000บาท ลดทันที 4,100 บาท
ราคา 44,900บาท
รายละเอียด:
The Spider conference phone delivers top class performance accompanied by unmatched versatility to make it the perfect audio device for your organization. The Spider is ideal for boardrooms, conference rooms and executive offices.
Key Features:
PSTN telephony & USB soft codec connectivity to address both videoconferencing and audio conference meetings. The Spider also support a three way call bridge between both interfaces to provide maximum flexibility.
Unparalleled daisy chaining capabilities to up to 14 slave units to cover any size conference room.
Intuitive and interactive user interface that is incorporated through LED lights discreetly placed throughout the unit. The Spider comes to life when it is in action and displays only the needed functions depending on the specific scenario to provide an easy to use audio solution for your conference room.