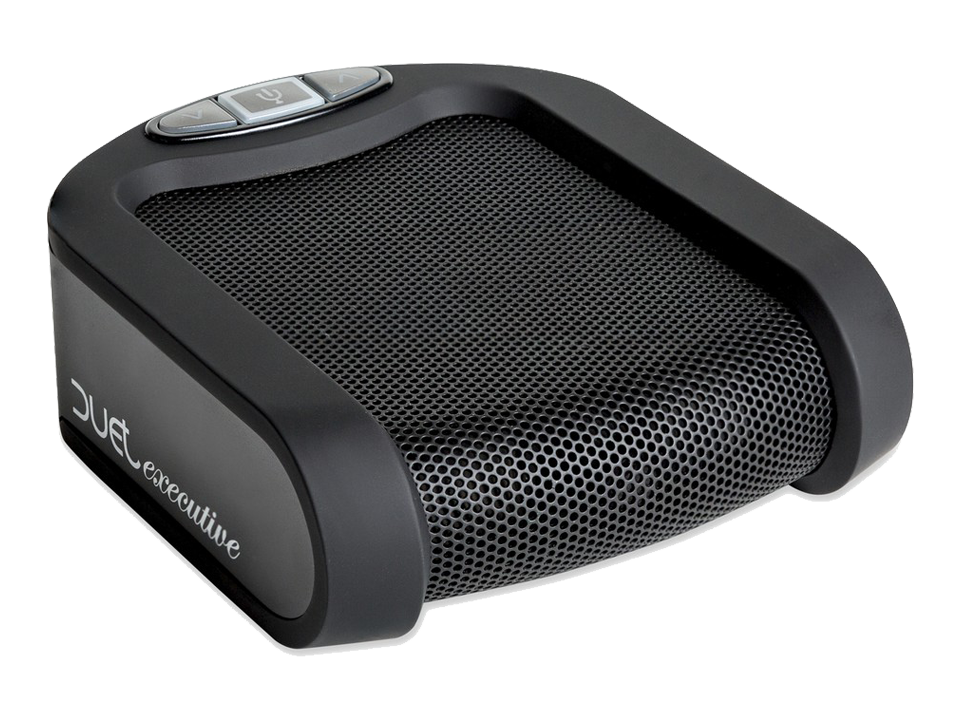 Duet Executive
ราคา 11,900บาท
DUET EXECUTIVE
(MT202-EXE)
The Duet Executive is a table-top personal speakerphone designed for video conferencing via it's USB connection. It also supports a "smart" analog connection allowing it to be used as a plug-in device for smartphones and tablets. It's size and durability makes it portable and perfect for travel. The Duet Executive is the perfect device for personal use or home office.
Offering multiple interfaces in a single product. This feature allows the use of one product in a room that requires multiple connectivity options (audio and video conferencing).
Bridging
The ability to connect two calls from different interfaces simultaneously, making your video conferencing participants able to speak with your audio conferencing participants as well as yourself through your device.
USB Power
The ability to provide power to the device through the USB connection getting rid of the need to use a separate power supply.
Tough Construction
The MT202 Duet EXE is made primarily with strong high quality metal parts designed to hold up to the rugged life of being on the move.