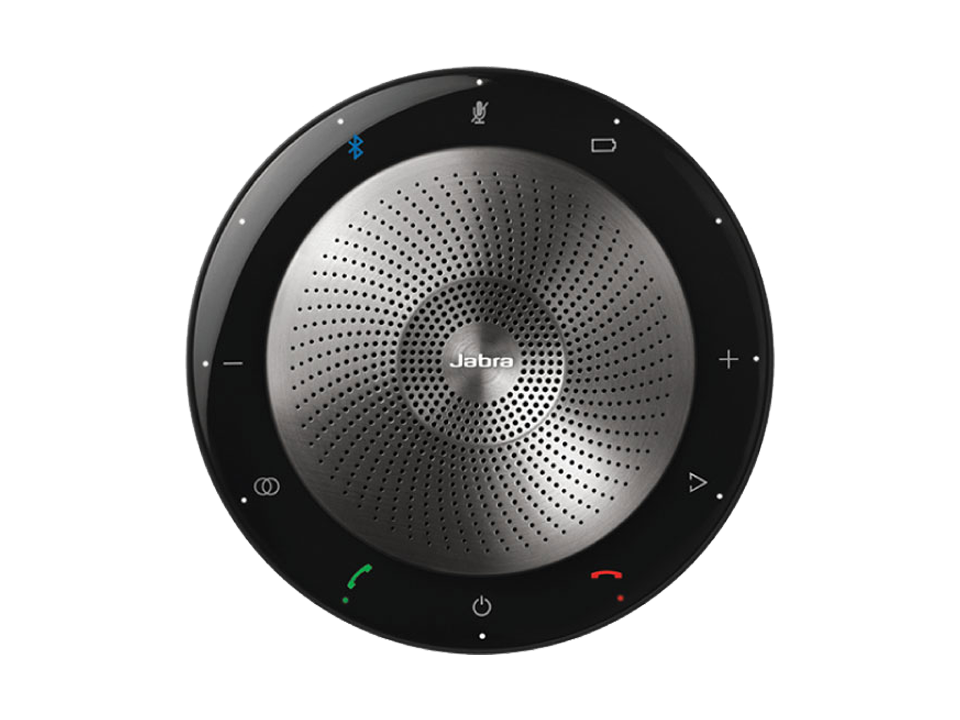 Jabra 710 MS +Link 370
12,900บาท ลดทันที 1,100 บาท
ราคา 11,800บาท
Speak 710
Premium portable speakerphone with amazing sound for conference calls and music
Immersive sound for calls and music
Experience the omni-directional microphone and HD Voice. Ideal for voice, music and multimedia The omni-directional microphone provides 360-degree coverage and picks up sounds from any angle.
HD Voice
HD Voice/wideband audio gives you superior sound for the best voice collaboration – making sure that everyone is heard with crystal clear clarity.
Speech
The high-performing omni-directional microphone has 360-degree pick-up, allowing everyone to be heard. Ideal for conference calls with up to 6 attendees.
Music
With more power than ever before, the Hi-Fi-grade speakers play music without distortion at maximum volume levels. Pair two Jabra Speak 710 devices together for a full stereo experience.